As a new, or even established lash artist, it's no doubt that you're always looking to gain new lash clients. Having a steady growing client base allows us to grow the business, right?
Your biggest questions are probably 🧐:
How do I get clients into my door?
How do I build a clientele?
How do I stand out from the rest of the lash artists?
We're reading your mind 😱😏? Let's just say… we've been exactly where you were, wondering the exact same things.
Alrighty, we hate to break it to you, but you'll soon realize that even if your lashing skills are amazing, there's much more to gaining new clients. In order to guarantee paying clients coming through your door for lashes, you'll need to be proactive with strategies to gain clients.
Keep reading until the end because in this blog, we'll be giving you our very own personal tips on getting booked. Tried and true, we bet these tips will work for you and your business!
Ready to jump right in?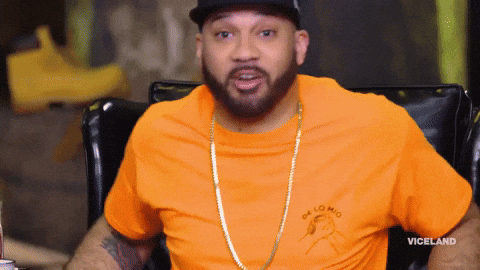 Before we tell you HOW to gain new clients, we want to remind you to identify your ideal clients first. It's crucial that you know exactly what clients you're looking for. Brainstorm all the qualities of your ideal customer, and think about what they like, don't like, things that make them happy, sad, excited, and especially what would make their day-to-day a tad bit easier. Once you've nailed who your ideal client is, you should direct all your marketing to appeal to this client.
Here's our top strategies to finding new clients:
1) Ask family & friends to share
The first easiest way to gain new clients is to simply reach out to all your friends and family and tell them about your business and what you do. Don't be shy to ask them to help you share your Instagram page, or your business cards to their friends and family who are your ideal clients.
2) Promote on social media
Social media is truly becoming a focus in the digital marketing world, and Instagram is one of the most popular platforms for businesses to market themselves. You'd be surprised how many people now use Instagram to search for local salons, spas, restaurants, services, and more! Instagram is truly a great place to showcase your work, connect with new and existing clients, and drive traffic to your website/booking site.
If you haven't opened up an Instagram page yet, well it's time! Ensure your username is easily searchable (not too complicated), and that you set your account as a business – this opens up a lot of insights and useful features.
Here's a tip 💡 You want your following to consist of potential clients who fit your "ideal client" description. More followers doesn't always mean more clients, especially if you're servicing local clients. Your following should only be people living in your area who CAN actually come see you. Use local hashtags to attract potential ideal clients in your area (ex. #richmondlashes, #lashestoronto)
3) Promote word of mouth
Your clients are the best people to share your business with others. Think about it, they come to you regularly because they love your service and just can't get enough! If you've been lashing for a while, we're certain that you already know how much our industry depends on word of mouth from existing clients. New clients are more inclined to try your lash services if they see or know someone who has gotten it done by you.
Here's a tip 💡 Incentivize your clients for referring their family, friends, colleagues! Not only is this a token of appreciation, it'll be more likely that they'll remember to recommend you, and even go the extra mile when raving about you and your eyelash services!
4) Partner with other beauty professionals (or complementary businesses)
Networking with, and teaming up with other nearby beauty professionals with similar clientele can be highly beneficial. Whether it be referring clients to one another, or collaborating for promotions and giveaways, it can definitely drive new business in.
5) Ask for reviews
Reviews are highly powerful in influencing a consumer's decision because it builds trust and loyalty from customers. Think about how YOU find a service, or even a product. You probably scroll through numerous reviews to ensure it's something people like, and is worth the money. Having lots of good reviews tells potential clients that you're a legitimate business, and that people LIKE your services! It's ultimately a reputation booster!
Here's a tip 💡 Not getting enough reviews? It's probably because you're not asking for them. You can either ask politely in person, or even include a "We'd love to hear your feedback!" in a follow up message or email. We highly recommend asking your best, and most frequently returning clients for reviews because you know they 100% love your service and they'll support you in any way they can. Want to encourage more reviews? Offer a discount code for their next service – this works wonders.
6) Stand out from the crowd
Last but not least, be creative and see how your lash business can stand out from competitors. 3
Do you specialize in a particular service?
Do you offer a unique style of lash extensions? Ex. Wet lashes, strip-lash look
Do you have amazing customer service?
Do you offer a complimentary add on? Ex hand massage
Does your salon/studio space stand out from competitors? (ex. More aesthetic, uses diffuser, etc)
When it comes to attracting and gaining new clients, really remember to always have your ideal client at the back of your mind. Your efforts need to be directed to the right people that suit your business! The strategies that we've covered in the blog are widely used in our industry and yes, they really work! We highly recommend spending some time every day to incorporate some, if not all of the strategies and you'll start seeing results – the key is being consistent!
Thanks for geeking out with us 🤓! We'll be back again next week with another blog so don't forget to check back!
Until then make sure you're following us on
Lash Nerd Community Facebook Group
& sign up for our e-news letter
so you don't miss out on any of the nerdy stuff we're doing here. -UA 💛💙